My lifestream for EDC has ebbed and flowed sometimes gaining momentum as I find a topic that interests me and sometimes slowing to a trickle as I take time to catch breath and focus on a reading or merely deal will my real life stream of work and family tasks. I observe my digital activity weaving in and out of course related topics sometimes spinning off into areas of personal interest sometimes crossing the boundary into work related activity. At times the stream is divergent where many avenues of thought are being explored simultaneously and at other times it converges on a single point of interest as illustrated during the periods when focus is turned to course related tasks.
The artefacts I have collected have been predominantly textual and I have made extensive use of Diigo to capture them. Although I always tag my sources in Diigo I think I could have made my tags more granular and used the descriptions field more effectively to record richer semantic data for each source. I frequently find myself in a dilemma of how much of a source to digest and capture in the moment as opposed to merely flagging up for later.
I have experimented with visual media using Tumblr, mobile uploads to Flickr and YouTube sources. I find the visual an excellent way to stimulate imagination and spark new ideas.
The blog posts in my lifestream have acted as points of synthesis; for ideas, readings and the lifestream artefacts themselves. It seems that these posts are pivotal in turning what might be considered as simply 'digital hoarding' into a meaningful learning activity. The self referential nature of the lifestream for EDC is key as it seems to stimulate reflective and integrative thought processes. I have tried to capture how this has been working for me using this diagram.


My lifestream does not show extensive engagement with others on the course however I would argue that this is not an indicator that my learning has been an individual endeavour as the ever present audience shapes how I frame my lifestream activity. I also use my networks to help filter sources, for example when finding an interesting source I check to see if the author has a twitter feed and if they are active, I follow them. From time to time I scan my tweet deck and these 'thought leaders' take me to new sources.
Having whetted my appetite with this posthuman pedagogy I inevitably would like the 'machine' to do more to support the integrative activity of making sense of many disparate resources. Perhaps it could help me construct a personal concept map based on an analysis of my interests using as data my digital collections, my blog posts and who I network with. The visual understanding environment looks promising as a step in this direction.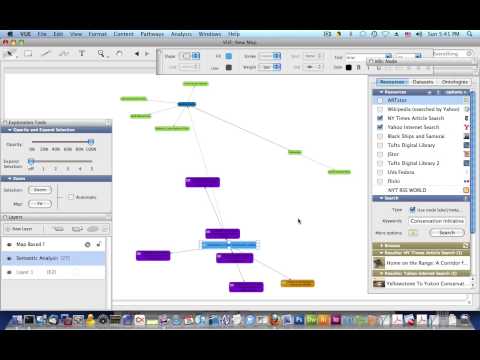 For me my lifestream demonstrates a truly personal learning environment (PLE). I have always found the definitions of PLEs that focus on individual collections of digital tools rather unsatisfactory see for example this extensive list compiled by Martin Weller. I would argue that it is rather by inhabiting the digital that one can appropriate a way of being that capitalises on the prevailing digital cultures to enact our personal projects and to achieve our personal learning goals.
No Responses to "Lifestream Summary"
Leave a Reply